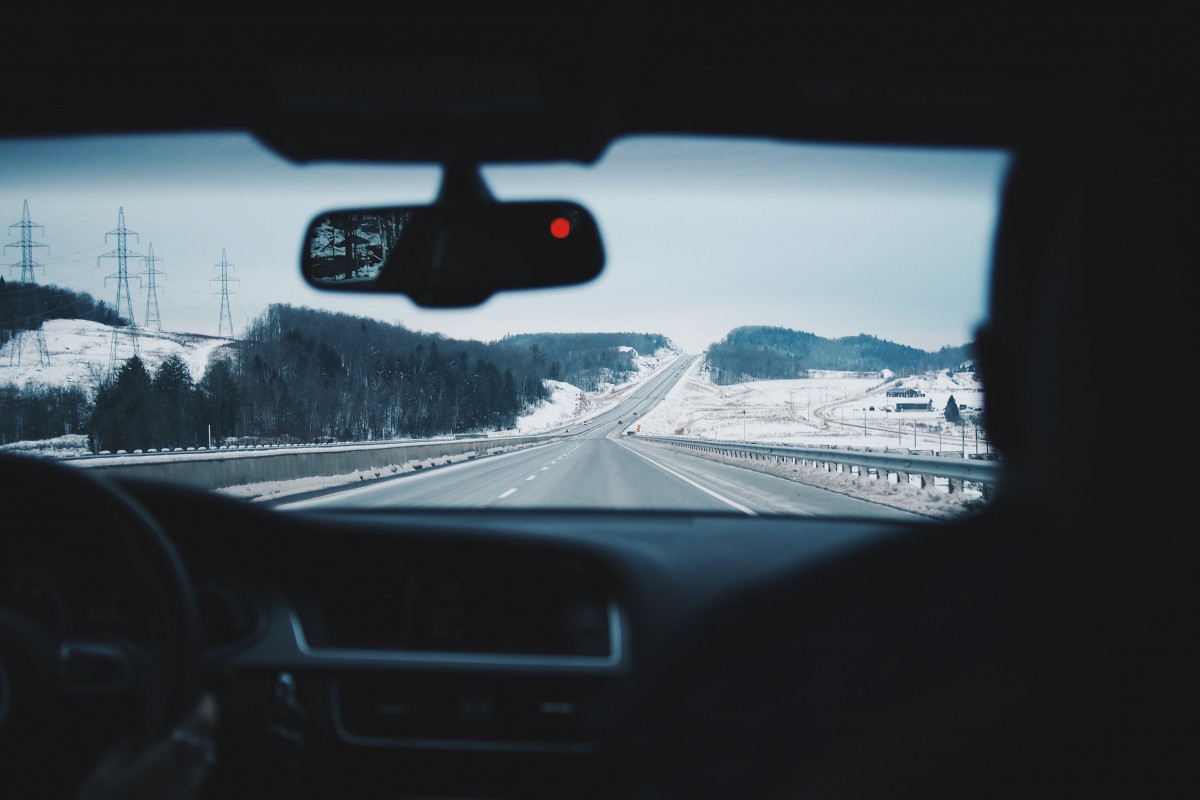 With winter weather on its way, we wanted to remind you to prepare your vehicle (and yourself) for the snow. Although we love to complain about how everyone must've forgotten how to drive on the first snow storm, we do need to remember that the winter weather can make it harder for drivers to see, slow down and stop – all of these are factors that can increase the chances of an accident!
Here are 4 PRO-TIPs for staying safe in our winter wonderland!
Prepare Your Vehicle Before the Snow
Now would be a great time to check the condition of those tires. If you've been burning rubber this summer, it may be time for you to replace them or even consider snow tires. While you're at it, make sure you have an ice scraper, a small shovel, and some sand or road salt. These will come in handy if you get into a slippery situation.
It's also a great time to make sure your windshield wipers are not cracked or falling apart and that your windshield fluid reservoir full. I love driving on empty as much as the next person but it's a good idea to keep your gas tank full so you can run your engine and stay warm if you get stuck or stranded.
Check the Forecast
There are so many websites and weather apps for you to know the weather and road conditions before you go! Check before and make sure you get out the door in a timely manner. If you leave late and rush, you are more likely to be involved in an accident.
Driving for Winter Conditions
Raise your hand if you feel safe when you see someone barrelling down the road with only 8 inches of their windshield scraped… Don't be that person! Scrape your windows and clear the snow off your car! Drive with your headlights on and be sure to keep them clean for good visibility.
As you set out on your journey, remember that the speed limits out there are meant for dry roads, not roads covered in snow and ice. You should slow down and increase the distance between cars as road conditions worsen.
Broken Down or Stuck
If you get caught in a snowstorm, are stranded, or get stuck in snow, if your car is safely out of harm's way, stay in your car and wait for help. You can run the car's heater to stay warm. It is suggested to run the heater for 10 minutes every hour, but first, make sure your exhaust pipe is clear of snow!
Slow down, allow increased time to come to a stop, wear your seatbelt, and keep your attention on the road! If your travel route takes you into remote areas with limited cell service, let someone know your travel plans and share with them your route and when you plan to arrive. This way, if you are overdue, first responders will know where to start looking! If you're unsure whether it is safe to drive, consider waiting until the roads improve. BE SAFE OUT THERE!